Main Script Price: 49$
Copy Rights Removal: 20$ (optional)
Free Installation (Save 25$)
Free Server Configuration (Save 50$)

*

No Encoding: 100% Viewable Source

**
* For WHM - Plesk - DirectAdmin Servers only ** We provide 100% of the code (php, MySQL, Javascript, CSS & HTML templates). You are free to edit it to adapt your needs. All Features Order Now
Main Script Price: 49$ - Copy Rights Removal: 20$ - Free Installation - Free Server Configuration
100% Viewable Source: You'll get 100% of the code (php, MySQL, Javascript & HTML templates) without any encoding at all. You are free to edit it as much as you want to adapt your needs.
What's New In Best 9Gag Clone Script v29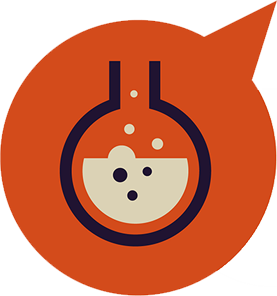 1- Serializing settings table.
2- Posts are sorted by phase time: At the old system, the posts were sorted by submitting time, even if the post was moved to new section (HOT - TRENDING - VOTE), the posts were sorted like that regardless the time when the post was moved to this section. That changed now. When a post is moved to new section, the posts are sorted by the time when it was added to this phase.
3- HOT Ajax Comments System inside of the old system.
4- Editing Posts Images from Administrator Panel.
5- SEO URLs for additional pages.
6- HOT New PRIVATE pages: These pages doesn't appear in header or footer links and can only be accessed by direct links.
7- Source Link verification and correction: To avoid 404 errors from wrong/invalid source links while submitting new posts. This feature verify the source link before submitting and before displaying the posts.
8- Improved sorting order in Administrator Panel: Newest to oldest.
9- Keep forms data after submission: If your user is submitting new post, or any form but the form wasn't inserted for any error, the data he inserted are saved and reloaded to them and not lost.
10- Posts pending approval: When these posts are approved, sometimes they got lost due to old order system. Now, when a new pending approval post is activated, it get its right position in the "Vote" section.
1- HOT Notification when user is IDLE.
2- HOT Timeline Users Page: Shows timeline for posting, liking and commenting posts in the user profiles.
3- HOT Users Visitor Messages in profiles.
4- HOT Manual and Random Selection of Featured posts: In Administrator Panel -> Settings -> Front Page Settings, you can choose to have "Featured Posts" to be randomly selected from database, or from manual selection. You can manually select these featured posts from Administrator Panel -> Posts -> Featured Posts section.
5- HOT Bookmark (Save For Later) Posts: You can find a new "Save" icon besides the up/down votes buttons that allow you to bookmark posts and see them later. You can find your bookmarks in your profile and they are visible to you to only.
6- HOT Detecting the user language from user browser automatically, then select the default language for him. They can override this option later.
7- HOT Responsive width for Video Posts: You don't have to worry about your video post width anymore. We have updated them to work responsively according to any width you choose in your theme.
8- HOT GIF auto play.
9- HOT View Full Posts: Truncating long images posts and add "View Full Post" notice under it.
10- HOT New Automatic "GIFs" Channel.
11- HOT New Automatic "Videos" Channel.
12- HOT Sorting comments in Single Post page using Comment ID: Facebook-Like comments sorting. If you browsed a single post without any comment ID, the comments are sorted normally. However, if you were sharing a comment from the post, then this comment (and its replies if it has any) will be displayed as the first comment
Example 1: http://ultimate.best9gagclonescript.com/gag/1010/so-funny.html : You'll find the comments sorted according to adding time.
Example 2: http://ultimate.best9gagclonescript.com/gag/1010/so-funny.html?CMID=201 : You'll find comment "Third Comment" which as ID 201 in the database is displayed as the first comment regardless the submission time.
Read Full List Of Features
Why to choose us !
1- Free script installation. (Save 25$)
2- Free server setup with all needed requirements (cPanel - Plesk - DirectAdmin servers). (Save 50$)
3- Discount coupons for WebHosting (Save 9.98$)
4- Free 4 Months updates.

1- Fully Optimized without any PHP/Apache Notices, errors (Tested PHP5.2 and higher). That will hugely boost server performance for large traffic websites, and will save you many space occupied with error and notices logs.
2- Easy to be read and developed code to give professionals more control over their websites.
3- Fully independent code. It's NOT build on any framework or external script.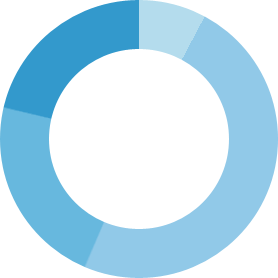 Get
The Best
Results!
1- Professional & Friendly agent for Support & Sales departments.
2- Available via email, contact form, support center and Skype.
3- Works 24/7/365 without vacations.

1- After selecting your products and registration in clients area, e-invoice will be generated.
2- You can pay it securely using PayPal that accepts major credit cards, bank deposits and more.
3- If you can't use PayPal, you can use Wire-Transfer or Western Union.
4- All payments are reviewed by our security team before approval.
Addons & Extras
Optional plug-ins to give you more control and better customization for your website.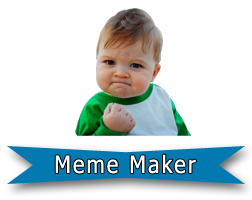 Full Users & Posts Integration.
Same Main Script Layout and Style
Loaded With 234 Ready Templates.
Powerful Administration Tools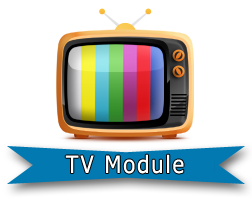 Responsive Template (Mobile Ready).
Unlimited Channels & Videos.
Trending & Featured Sections.
Infinite Playlist Scrolling.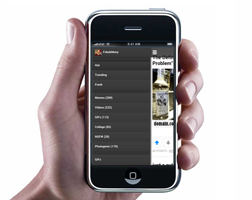 Automatic mobile device detection.
Browse all main pages and posts.
Signup / Login from mobile site.
Upload Posts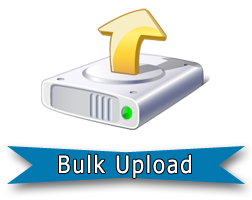 Add unlimited posts with 1 click.
Manage poster/section/channel .. etc
Auto title and tags detection.
Lock a value for all posts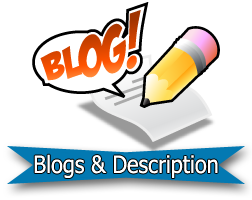 Blog posts integrated with main posts.
Description for Photo and Video posts
"See More" Feature to truncate text
Easily control "See More" Characters Limit.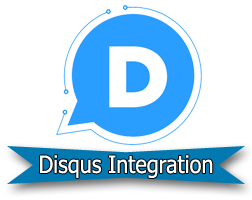 Disqus Comments in Single Post Pages.
Signin Using Disqus Account
Easy Turn on/off Switch
Mobile Site Support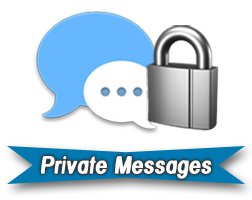 Communicate privately with others.
Administrator control inbox size.
Save sent messages
Notifications for new messages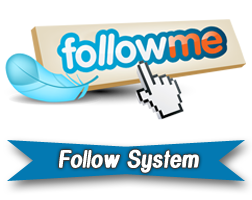 Follow / Unfollow users.
New tab for your fellows
instant followers count update
Notifications for new followers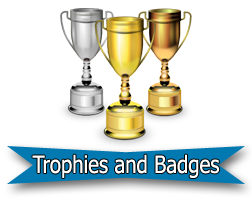 Users get Levels and Ranks according to points.
Earn trophies according to points and levels.
Full administrator panel control
Trophies and levels in profile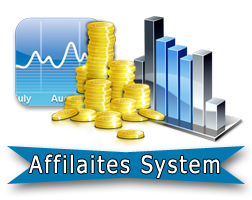 Gain thousands of new websites visitors.
Full statics for both administrator and user.
Exchange page views with money.
PayPal & Skrill Payments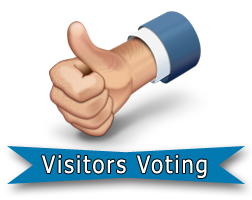 Allow none members to vote.
Anti Cheat/Spam System
Easy Turn on/off Switch
Easy Installation Instructions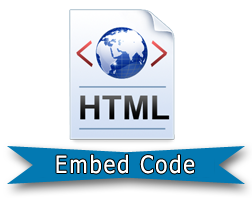 Insert posts from ANY website.
Posts are held for moderation by default.
Control Code from Administrator Panel to specify code for Single post, Main pages & Mobile site.
You don't need to be a rocket scientist to release the difference ! :)
The original
Best 9Gag Clone Script
Other Scripts
Main Script Features
Automatic Installer
-
Photos Upload
Videos Upload
Converting GIFs to MP4
Supported Video Networks
1
6
3
Sharing Networks Available
5
6
2
Fast Loading Sharing Options
Report Posts
Random Posts
Facebook Comments
Internal Comments System
Static Pages
User Profiles
Search Engine
Contact Form
Channels (Categories)
Auto Play/Stop GIFs
Register Using Facebook
Register Using Twitter
Register Using Google+
Register Using vk.com
Importing Avatars from Social Networks
Tags Cloud
Unlimited Pages
Google Captcha
Are You A Human Captcha
Notifications
Automatic Posting To Facebook/Twitter Official Accounts
-
Infinite Sessions (Remember Me)
Replacing /gag/ with something else.
-
Points System
-
Advanced Points System
-
Add Vines
Advanced Vines.co Support
Multi-Languages
Multi-Themes
Official Themes
-
2
1
Logo Watermark
Text Watermark
Text Watermark Colors/Fonts
Show/Hide Watermark
Search Engine Optimization (SEO)
Google Analytics
Site Map
-
Automatic Site map Generation (Cron)
-
RSS
Posts Views
Enable/Disable vote page for non-members
-
Enable/Disable Trending Page
-
News Letter Options
-
Enable/Disable Video Upload
-
Top Users
Top Posts
Fast Settings Widget
Changing Home Page (Hot/Trending/Vote)
-
Smart Redirection
NSFW ADS
-
Staff Members
Moderators Panel
-
Ajax Next/Previous posts (Single Post Page)
Full Right to Left Languages Support (Arabic, Persian, Hebrew)
-
Offline Mode
-
Photos in comments
Multiple Categories
HTTPS & HTTP protocols full support
CDN Support (MaxCDN)
-
Administrator Panel Features
Design and Graphics
-
High
Low
Available Options and Controls
-
High
Low
Administrator Maintenance Services
Full MySQL backup
-

Posts:

Delete Orphans Posts
-

Posts:

Delete Non-complete Posts
-

Posts:

Update Phases
-

Posts:

Reset Likes / Dislikes
-

Posts:

Reset Comments Count
-

Posts:

Regenerate Media Files
-

Posts:

Regenerate GIF Thumbnails
-

Users:

Delete Non-complete Users
-

Users:

Delete Non-Username Users
-

Users:

Delete Non-Verified Users
-

Users:

Reset Likes / Dislikes (Received)
-

Users:

Reset Likes / Dislikes (Sent)
-

Users:

Reset Posts Count
-

Users:

Reset Comments Count
-

Users:

Reset Points Count
-

Users:

Reset Profile Pictures
-

Users:

Reset Cover Pictures
-

Users:

Reset Themes
-

Users:

Reset Languages
-

Comments:

Delete Orphans Comments
-

Comments:

Reset Likes / Dislikes
-

Channels:

Update Channels Posts Count
-

Watermark:

Re-Print Watermark
-
Add-ons and Extras
Mobile Module
Meme Maker Module
Internal Comments System
Bulk Upload
Amazon AWS S3
Blogs & Description
Disqus Comments and Signin
Private Messages
Users Follow System (Like Twitter)
Visitors Voting
Trophies & Badges
Galleries
Affiliates System
Polls
Embed Code
Free Installation
-
Free Server Configuration *
-

* For WHM/Plesk/DirectAdmin/Fresh Servers only