Best 9Gag Clone Script
Best 9Gag Clone Script (Ultimate Package) : 49$
One-Year Updates : 50$
Copy-rights Removal : 20$
Script Installation : FREE
Server Configuration* : FREE

Order Now!
* CPanel - Plesk - DirectAdmin servers only.
You don't need to be a rocket scientist to release the difference ! :)
The original
Best 9Gag Clone Script
Other Scripts
Main Script Features
World Class Code *
-
Photos Upload
Videos Upload
Supported Video Networks
1
6
3
Sharing Networks Available
5
6
2
Fast Loading Sharing Options
Report Posts
Random Posts
Facebook Comments
Internal Comments System
Static Pages
User Profiles
Search Engine
Contact Form
Channels (Categories)
Auto Play/Stop GIFs
Register Using Facebook
Register Using Twitter
Register Using Google+
Notifications
Automatic Posting To Facebook/Twitter Official Accounts
-
Infinite Sessions (Remember Me)
Replacing /gag/ with something else.
-
Points System
-
Advanced Points System
-
Add Vines
Advanced Vines.co Support
Multi-Languages
Multi-Themes
Official Themes
-
2
1
Logo Watermark
Text Watermark
Text Watermark Colors/Fonts
Show/Hide Watermark
Search Engine Optimization (SEO)
Google Analytics
Site Map
-
Automatic Site map Generation (Cron)
-
RSS
Posts Views
Enable/Disable vote page for non-members
-
Enable/Disable Trending Page
-
News Letter Options
-
Enable/Disable Video Upload
-
Top Users
Top Posts
Fast Settings Widget
Changing Home Page (Hot/Trending/Vote)
-
Smart Redirection
NSFW ADS
-
Staff Members
Moderators Panel
-
Ajax Next/Previous posts (Single Post Page)
Full Right to Left Languages Support (Arabic, Persian, Hebrew)
-
Administrator Panel Features
Design and Graphics
-
High
Low
Available Options and Controls
-
High
Low
Administrator Maintenance Services
Full MySQL backup
-

Posts:

Delete Orphans Posts
-

Posts:

Delete Non-complete Posts
-

Posts:

Update Phases
-

Posts:

Reset Likes / Dislikes
-

Posts:

Reset Comments Count
-

Posts:

Regenerate Media Files
-

Posts:

Regenerate GIF Thumbnails
-

Users:

Delete Non-complete Users
-

Users:

Delete Non-Username Users
-

Users:

Delete Non-Verified Users
-

Users:

Reset Likes / Dislikes (Received)
-

Users:

Reset Likes / Dislikes (Sent)
-

Users:

Reset Posts Count
-

Users:

Reset Comments Count
-

Users:

Reset Points Count
-

Users:

Reset Profile Pictures
-

Users:

Reset Cover Pictures
-

Users:

Reset Themes
-

Users:

Reset Languages
-

Comments:

Delete Orphans Comments
-

Comments:

Reset Likes / Dislikes
-

Channels:

Update Channels Posts Count
-

Watermark:

Re-Print Watermark
-
Add-ons and Extras
Mobile Module
Internal Comments System
Bulk Upload
Private Messages
Users Follow System (Like Twitter)
Visitors Voting
Trophies & Badges
Galleries
Affiliates System
Polls
Embed Code
Free Installation
-
Free Server Configuration **
-

* Fully Optmizied without any PHP/Apache Notices, errors (Tested in PHP5.4, PHP5.3 and PHP5.2). You can set your Apache and PHP error reporting to "Debug" and we bet you'll find a single error or a notice. That will hugely boost server performance for large traffic websites, and will save you many space occupied with error and notices logs.

** For WHM/Plesk/DirectAdmin/Fresh Servers only
More Addons: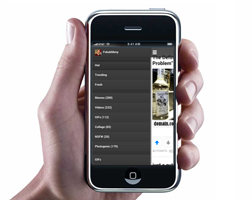 Mobile Module
Automatic mobile device detection.
Browse all main pages and posts.
Signup / Login from mobile site.
Upload Posts
More information
Multi-Upload Module
Add unlimited posts with 1 click.
Manage poster/section/channel .. etc
Auto title and tags detection.
Lock a value for all posts
More information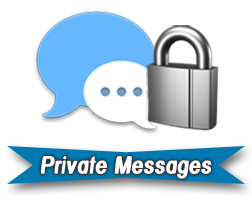 Private Messaging
Communicate privately with others.
Administrator control inbox size.
Save sent messages
Notifications for new messages
More information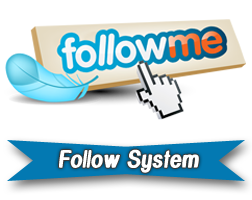 Users Follow System
Follow / Unfollow users.
New tab for your fellows
instant followers count update
Notifications for new followers
More information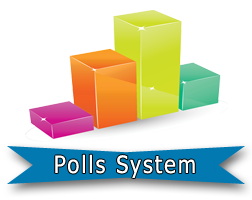 Polls System
Easy inserting into templates.
Single or Multiple select answers
Administrator manual edit for votes count.
Members and Non-members voting with IP tracking for anti-cheat
More information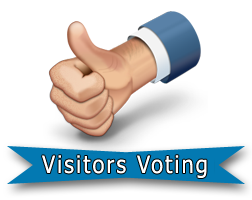 Vote For Visitors
Allow none members to vote.
Anti Cheat/Spam System
Easy Turn on/off Switch
Easy Installation Intructions
More information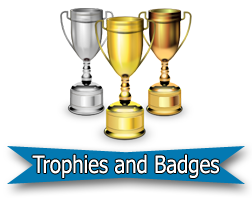 Trophies & Levels System
Users get Levels and Ranks according to points.
Earn trophies according to points and levels.
Full administrator panel control
Trophies and levels in profile
More information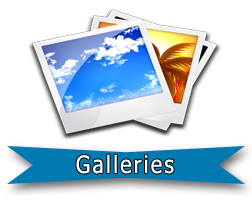 Galleries
Upload more than 1 photo in the same post.
Eash photo is disabled in a single page.
Add / Edit Cover photo.
Thumbnails for all photos in each post.
More information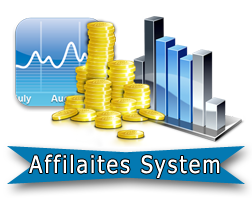 Affilaites System
Gain thousands of new websites visitors.
Full statics for both administrator and user.
Exchange page views with money.
PayPal & Skrill Payments
More information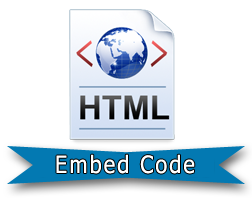 Embed Code
Insert posts from ANY website.
Posts are held for moderation by default.
Control Code from Administrator Panel
Edit code paramters for Single post and main pages.
More information
How it works ?
First you'll need to browse our site to see our products and services. Once you find a product that suits you, then click on the payment button. You'll be then taken to our clients area. You'll finish registeration in a few clicks and then your invoice will be created and ready for payment. You'll be redirected to your chosen payment gateway and finish the payment securely. After the payment is done you'll be taken back to our site. After the payment is verified, we'll approve the invoice and then you'll be able to download your product from clients area.
Why choose us?
Free script installation.

(Save 25$)

Free server setup with all needed requirements (Fresh or Cpanel servers).

(Save 50$)

Free promotions for the major WebHosting Business company (HostGator.com coupon code

Save 9.98$

) , (Godaddy.com coupon code

Save 30% on ANY order

)
Free 4 Months updates.
The ability to order

VERIFIED

customization (Features and themes) compatible with new versions.
Guaranteed 30-minutes tickets reply. *
Pay securely via your Credit Card or PayPal or Skrill.
*While working hours. 8AM - 5PM GMT. All days expect Friday. Other times, tickets will be replied within 6 hours.